Samsung svela ufficialmente i nuovi Gear 2 e Gear 2 Neo, smartwatch che perdono l'appellativo "Galaxy" proprio perchè non si tratta di dispositivi Android, come abbiamo ipotizzato nel nostro articolo di ieri quando @evleaks ci ha forniti le primissime immagini trapelate dei dispositivi affermando che non sarebbero stati dei "Galaxy".
Il Samsung Gear 2 ed il Samsung Gear 2 Neo sono due smartwatch che possiedono le stesse caratteristiche tecniche ma che si differenziano solo per il fatto che la versione Neo non è dotata di una fotocamera da 2 megapixel con autofocus capace di registrare video a 720p (HD). Per il resto, le specifiche tecniche restano le stesse per entrambi i dispositivi:
processore dual-core da 1 GHz (800 MHz nel Galaxy Gear primo modello)
512 MB di RAM
4 GB di memoria interna
display da 1,63 pollici (320×320 pixel)
batteria da 300 mAh (tipicamente 2-3 giorni di utilizzo)
certificazione IP67 (resistente all'acqua e alla polvere)
trasmettitore/ricevitore Infrarossi
sensore per il battito cardiaco
S Voice
Qui di seguito, dopo il salto, trovate le gallerie di immagini dei due dispositivi.

Gear 2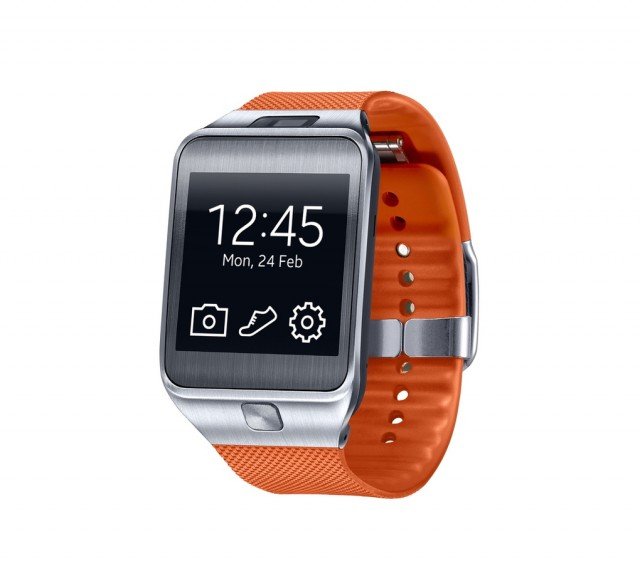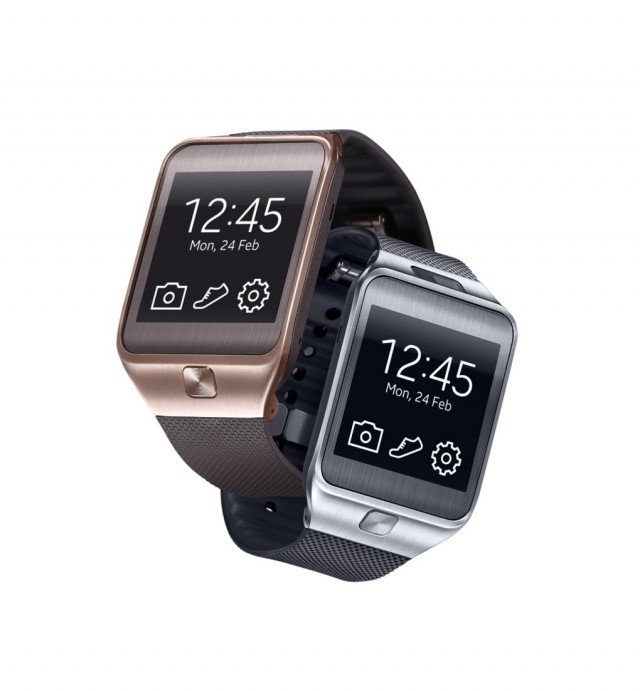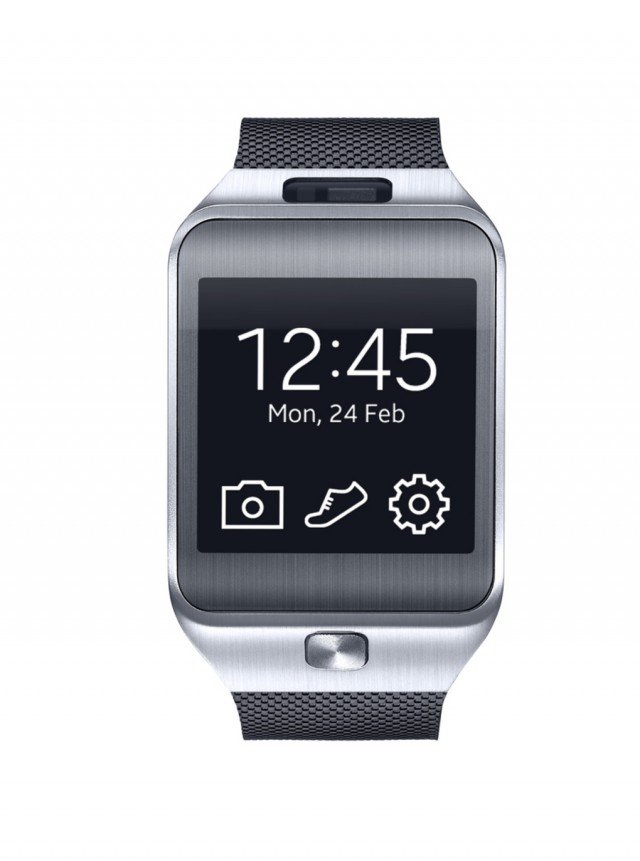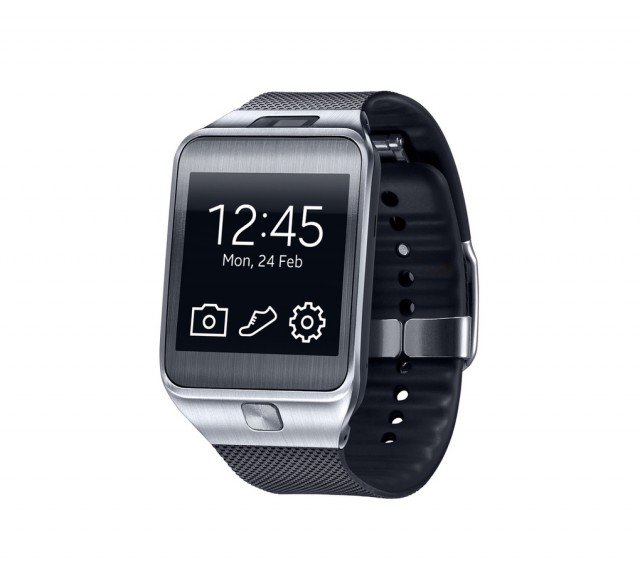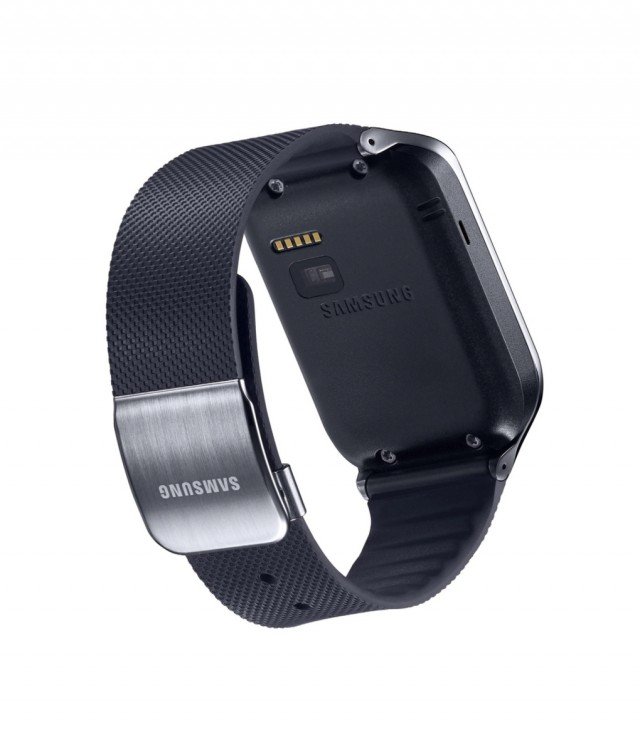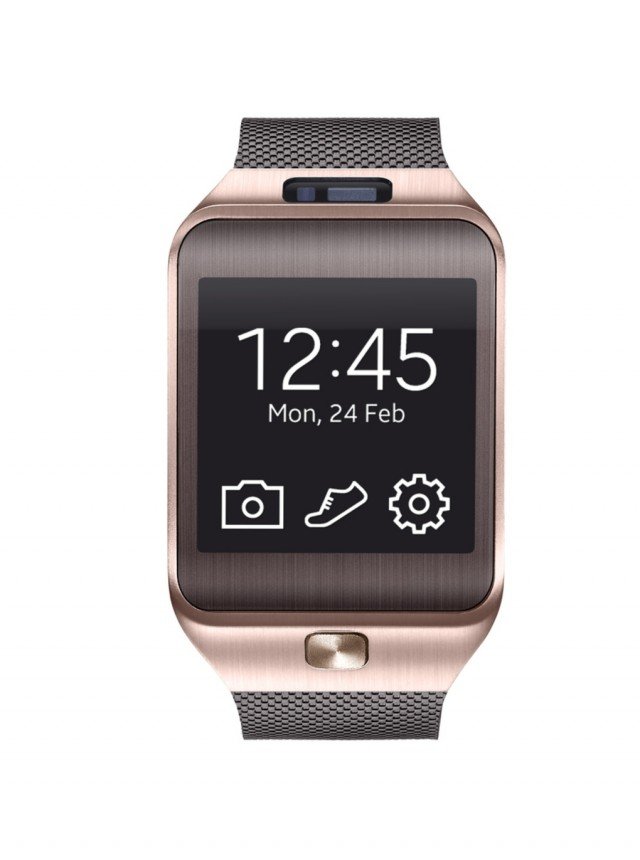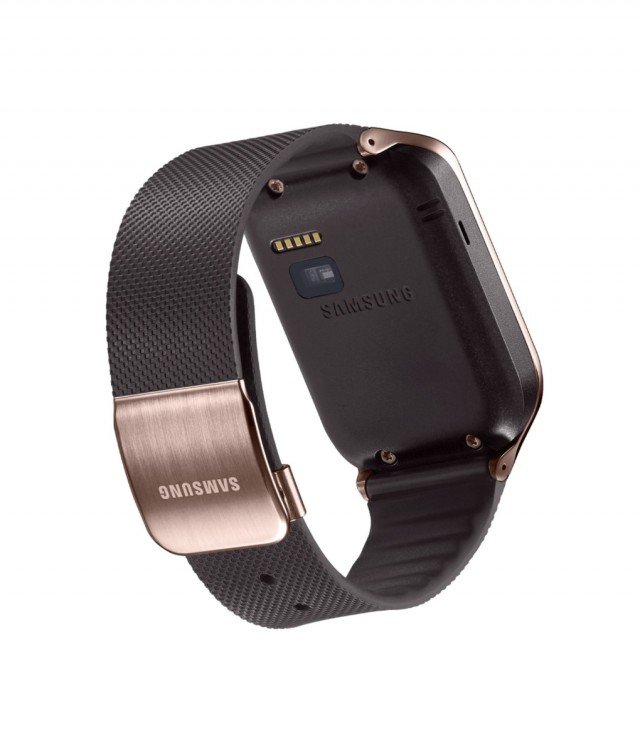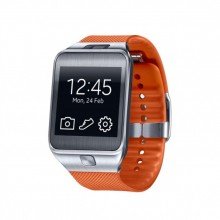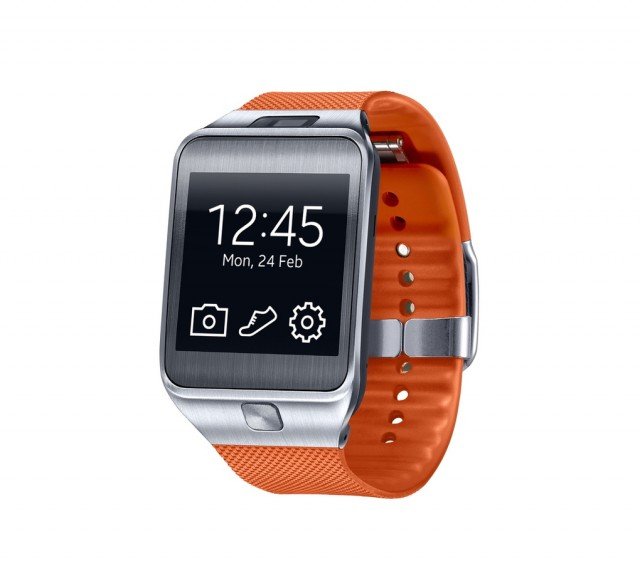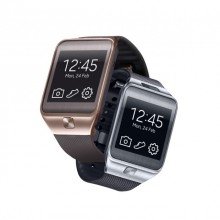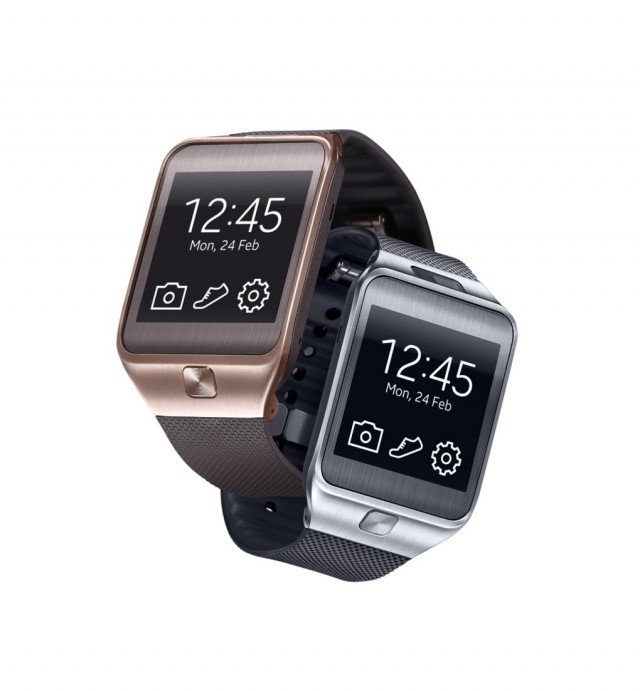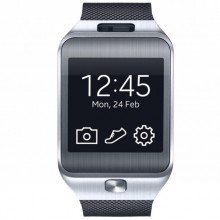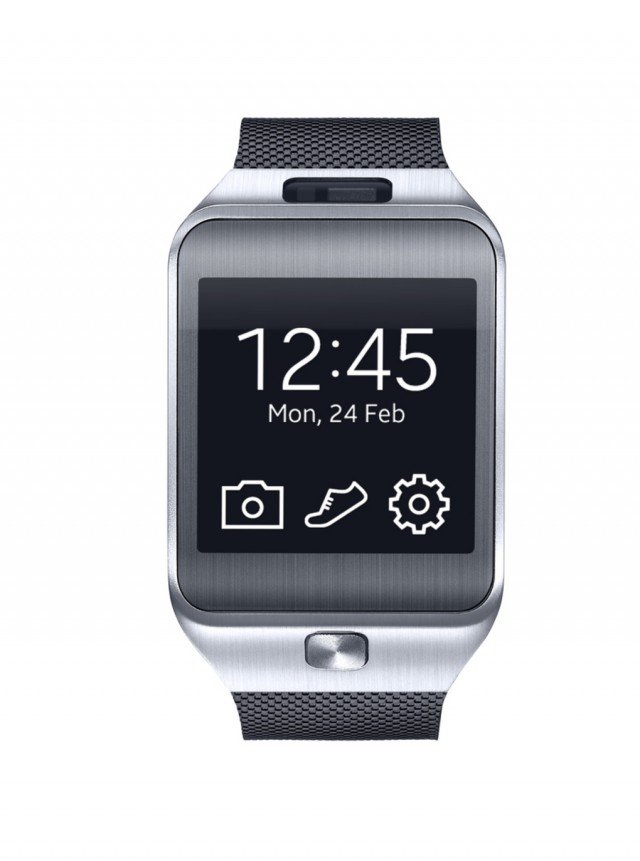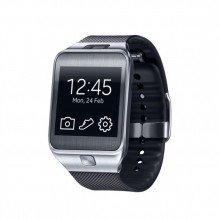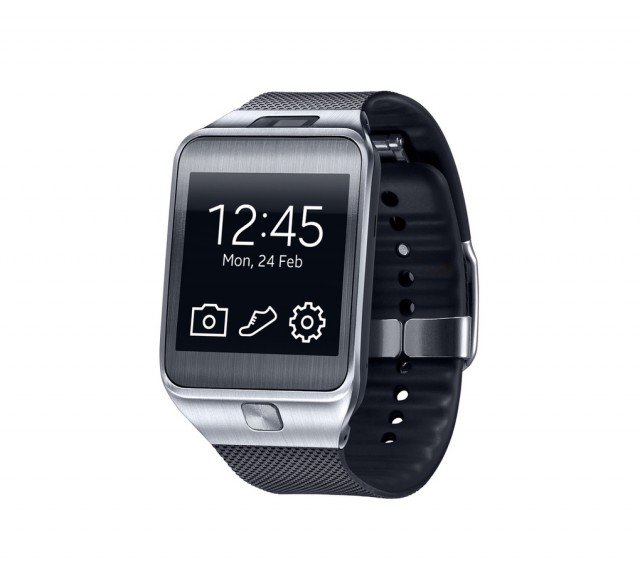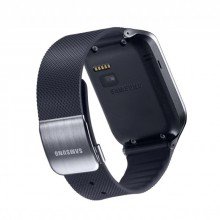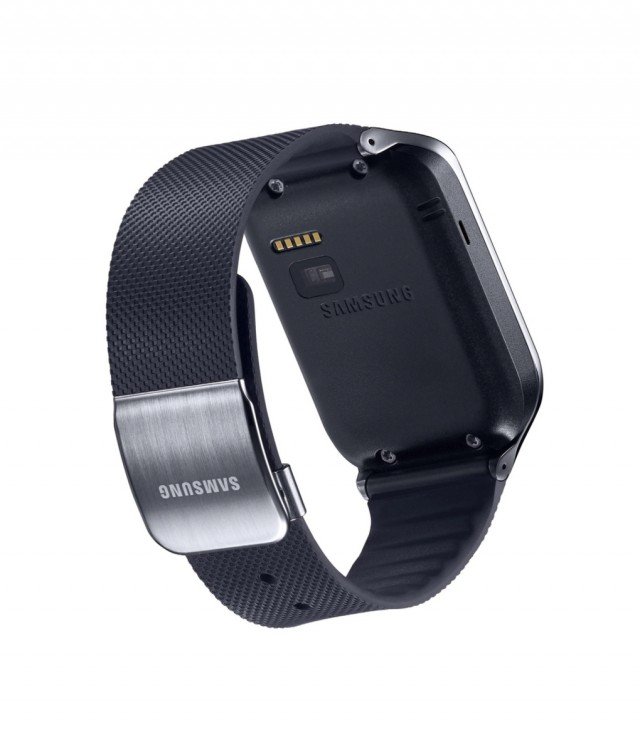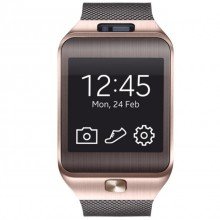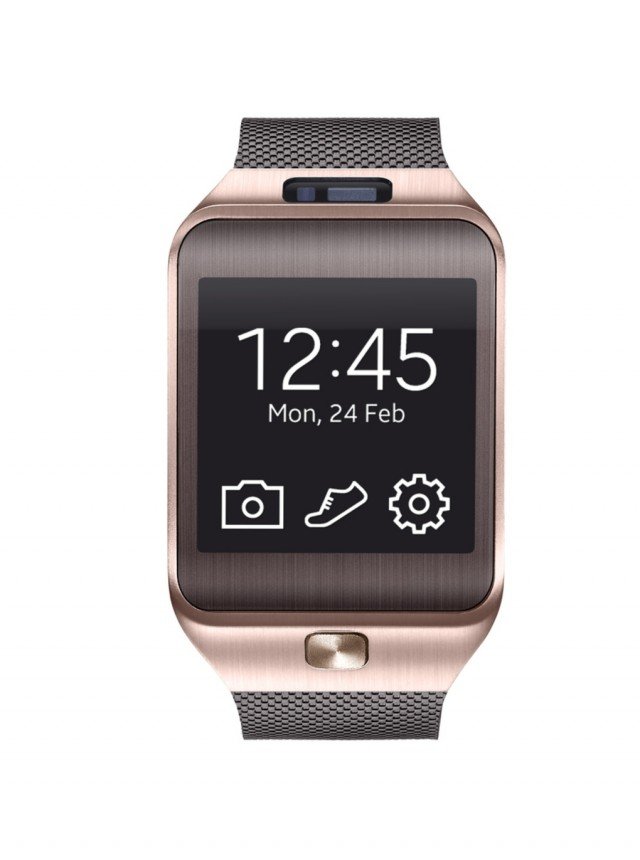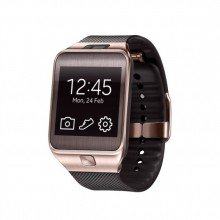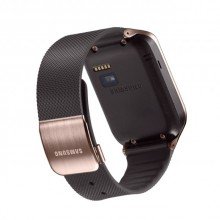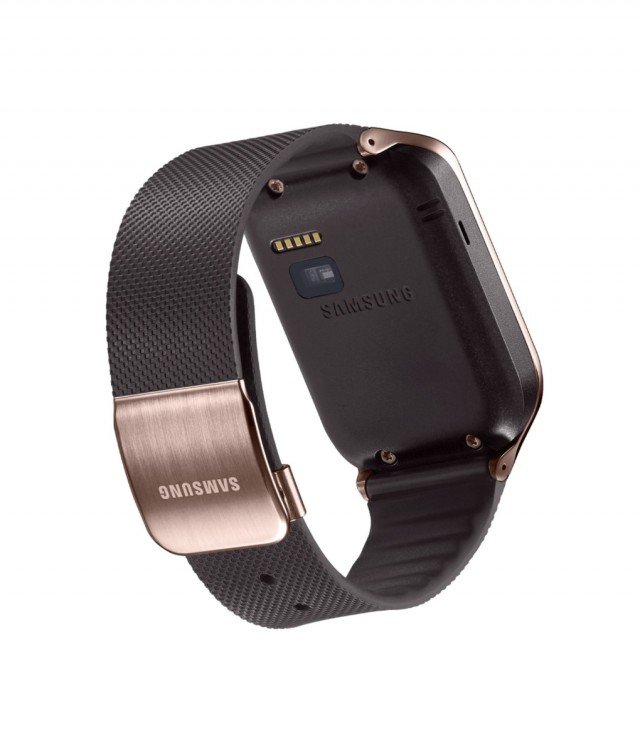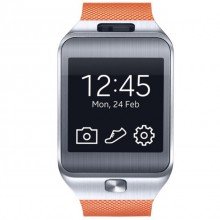 Gear 2 Neo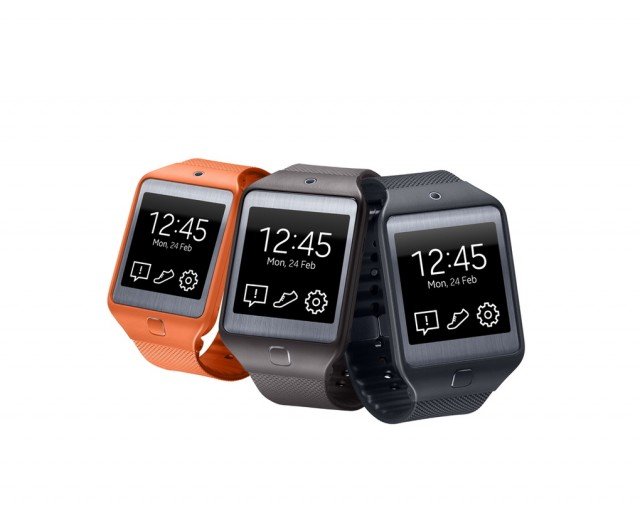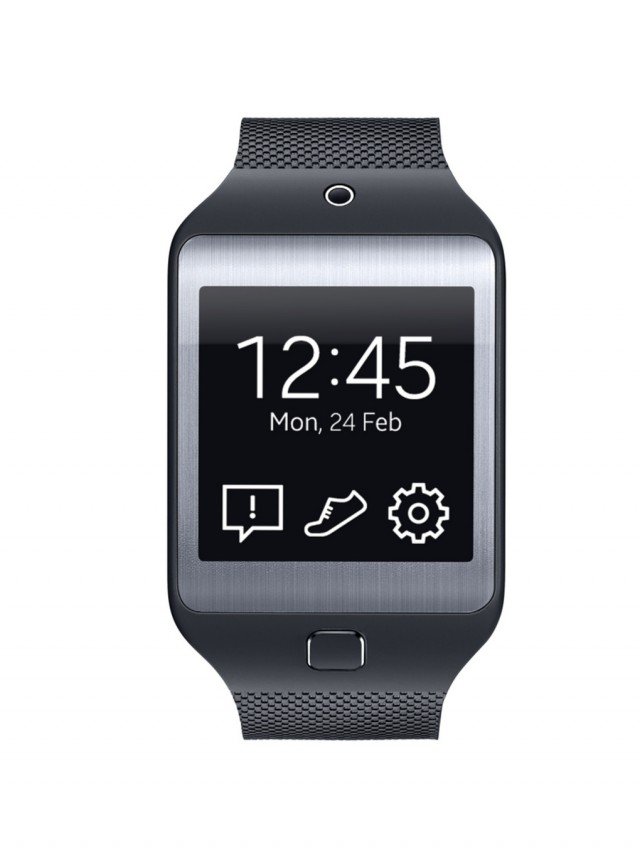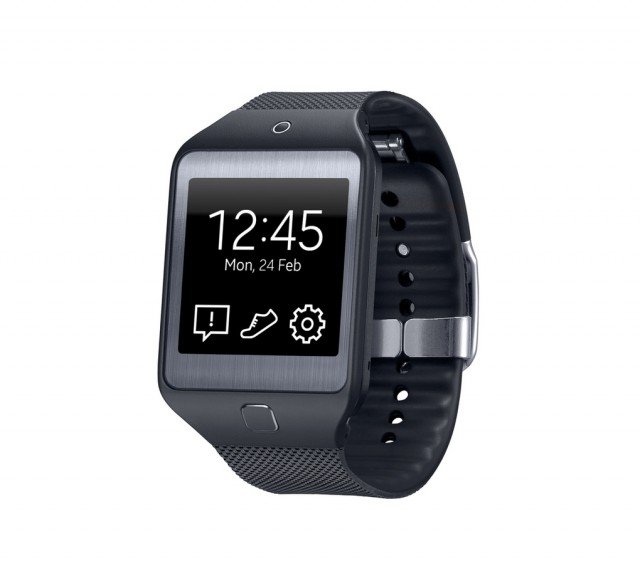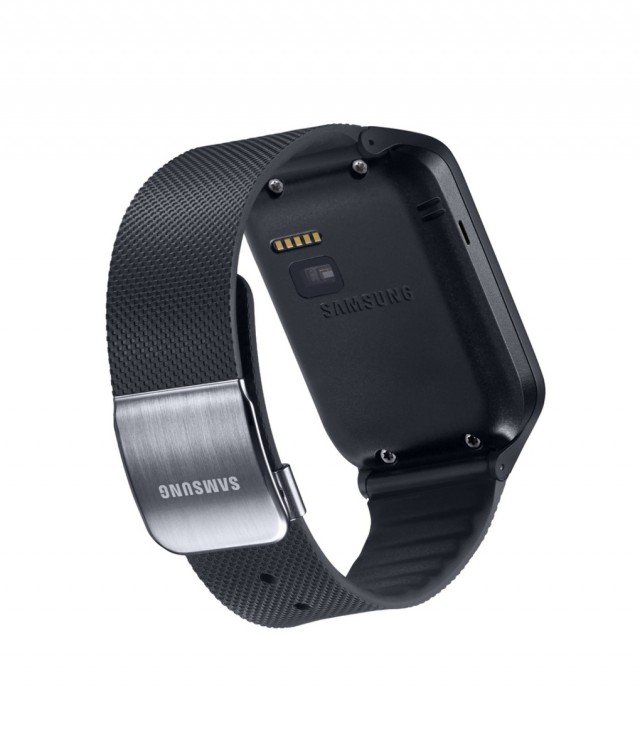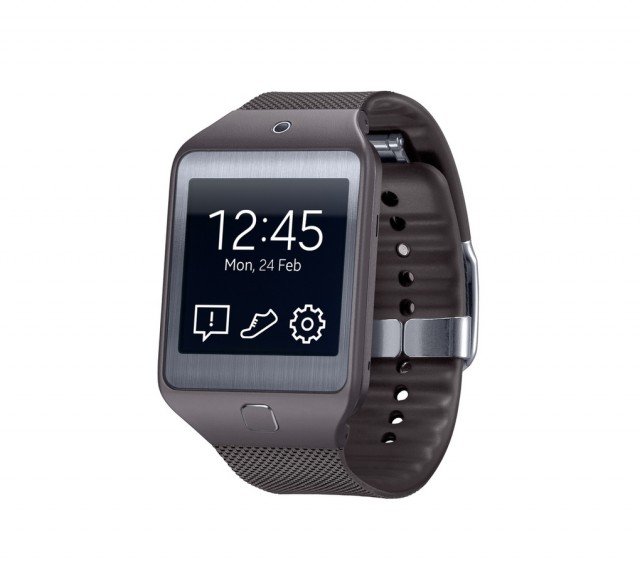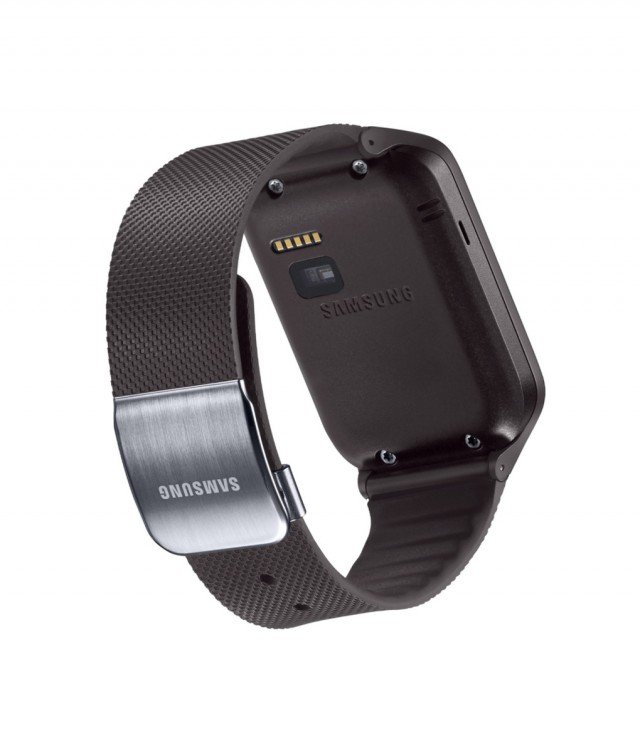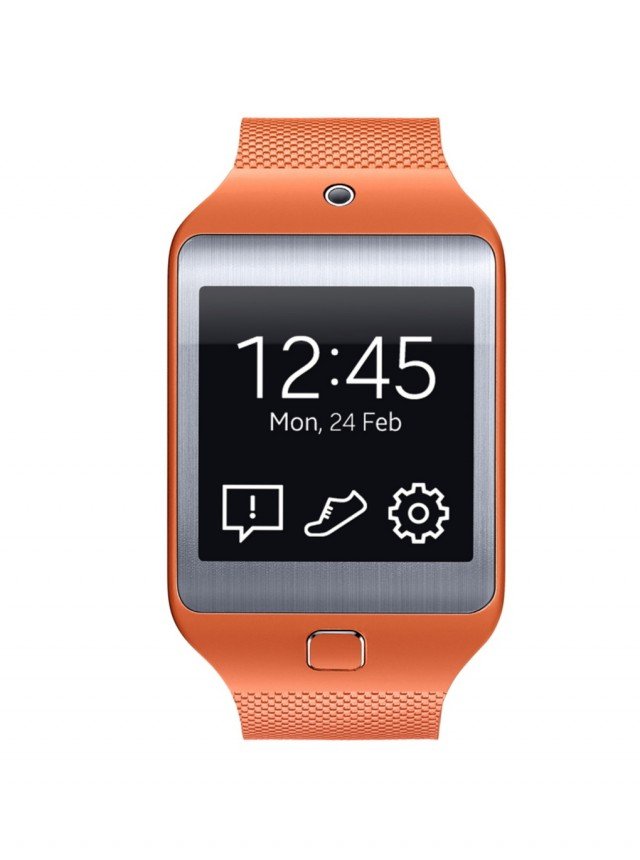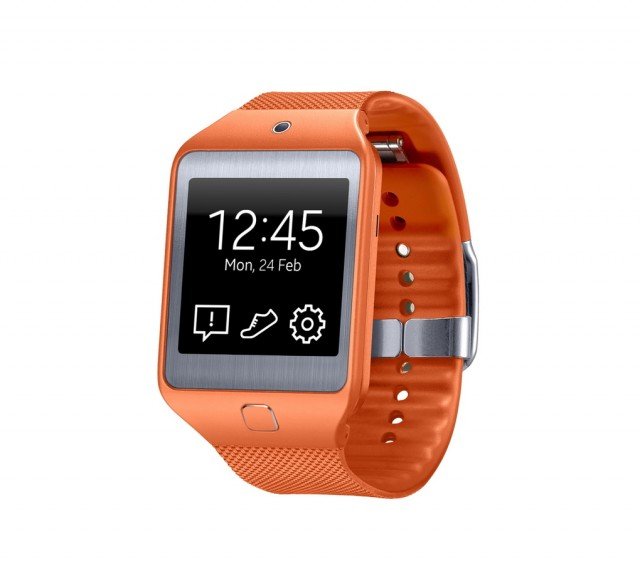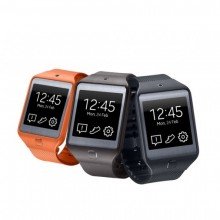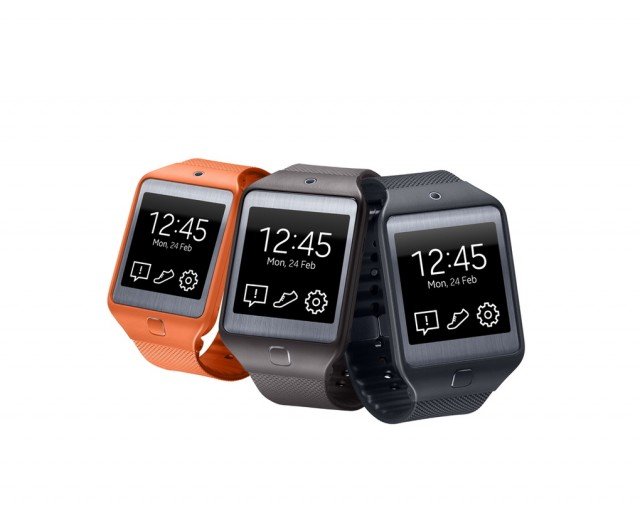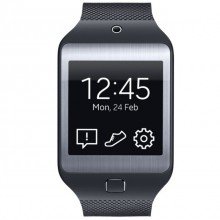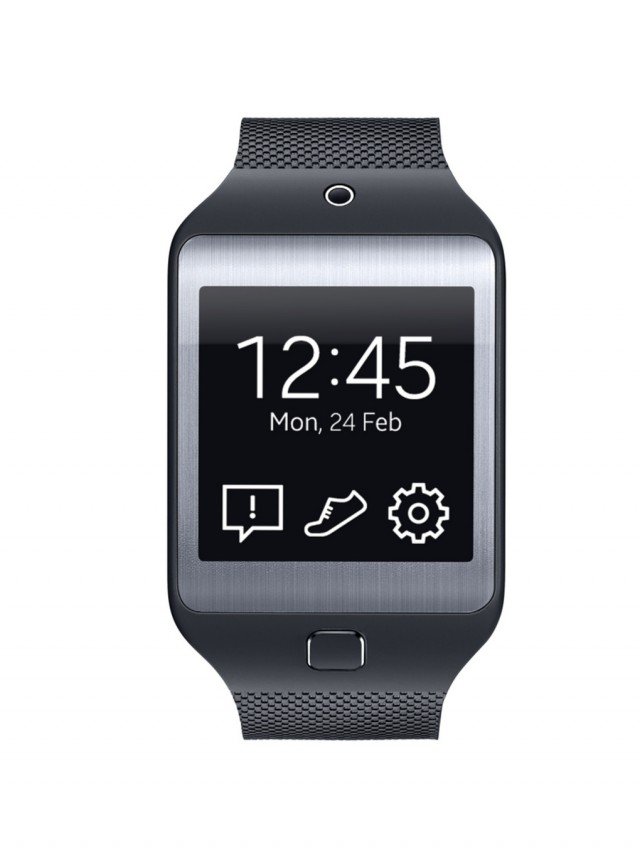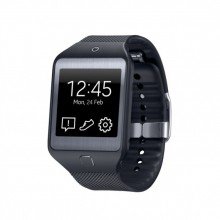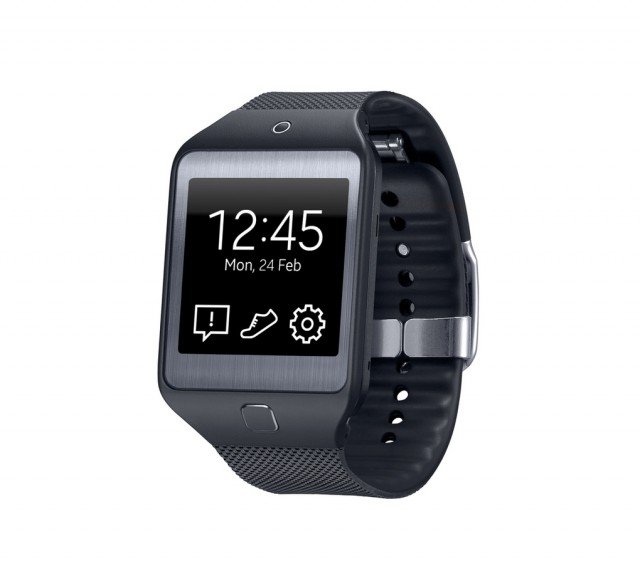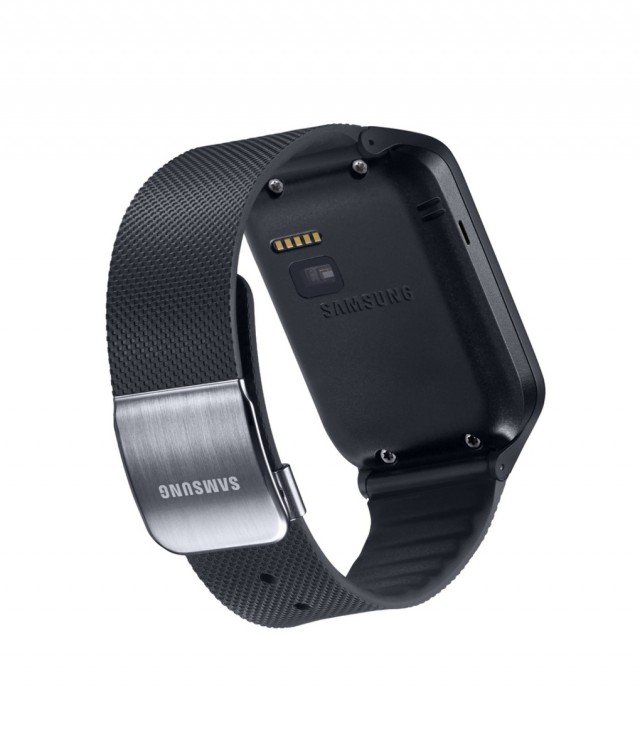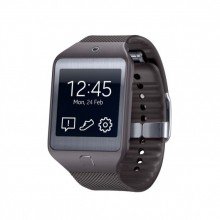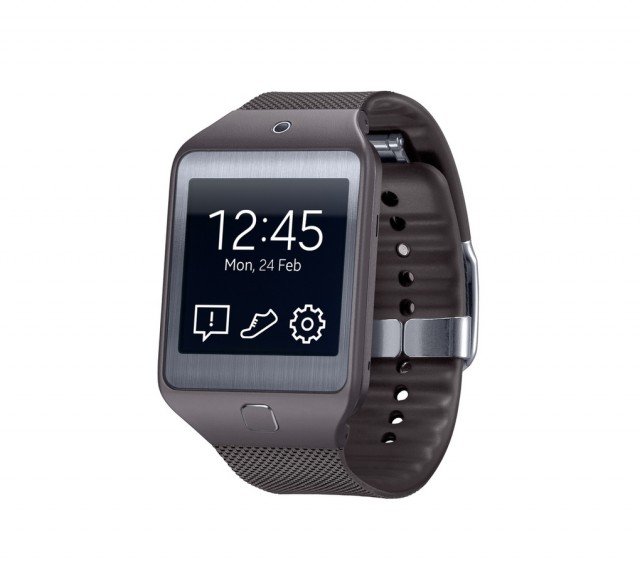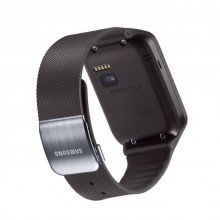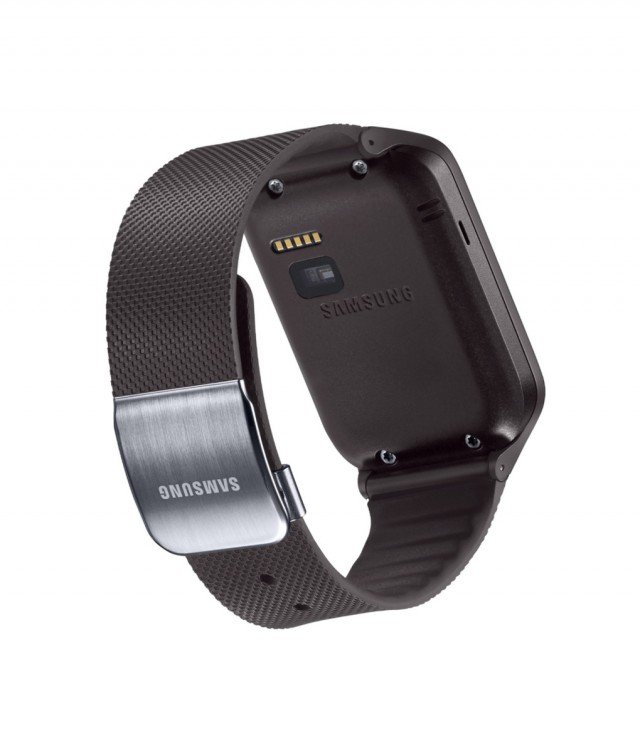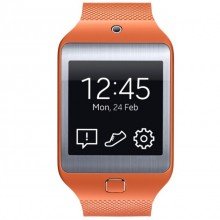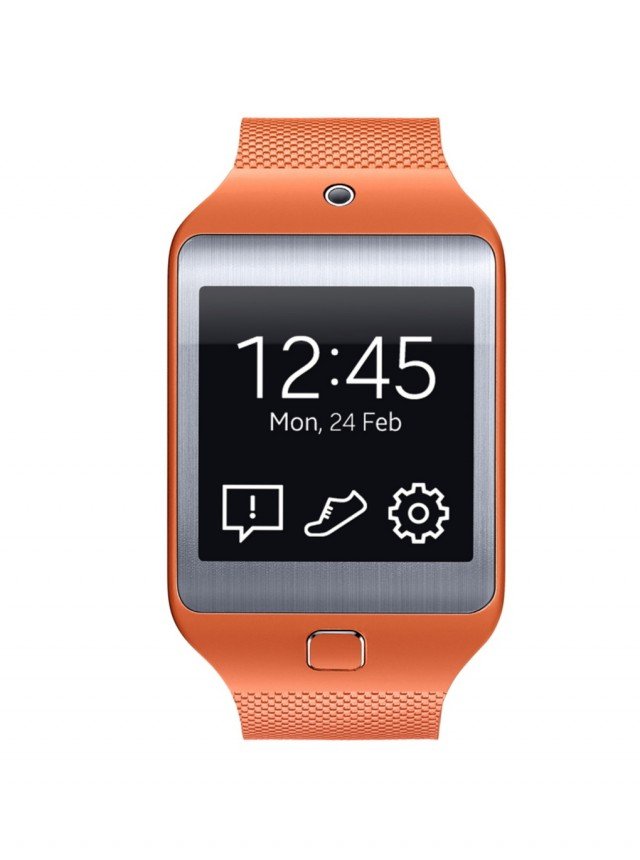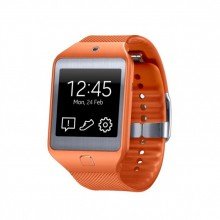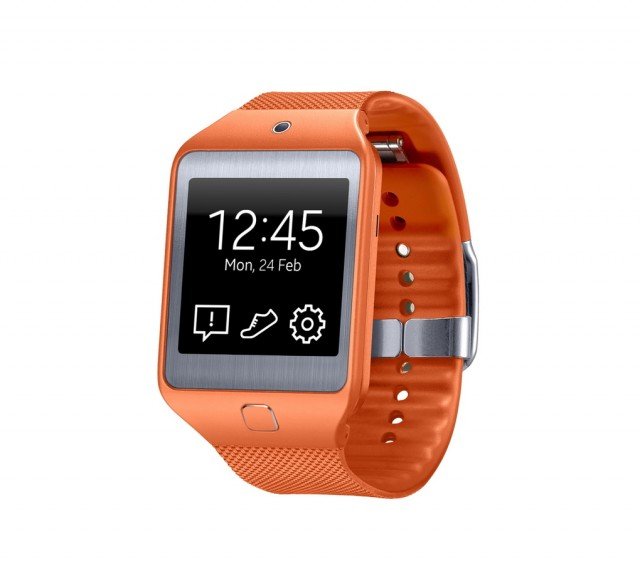 Il Gear 2 sarà proposto nelle colorazioni Charcoal Black, Gold Brown e Wild Orange, mentre la versione Neo dello smartwatch Tizen di Samsung dovrebbe arrivare nelle colorazioni Charcoal Black, Mocha Grey e Wild Orange. Entrambe dovrebbero essere disponibili sul mercato internazionale dal mese di Aprile.
Un cambiamento molto importante che Samsung ha effettuato sui nuovi Gear è il fatto che il microfono non si trova più sul cinturino ma sul corpo dello smartwatch. Questa novità risulta di importanza vitale dal momento che Samsung venderà cinturini intercambiabili per i nuovi Gear 2 a differenza del Galaxy Gear, dato che sul primo modello non era possibile farlo a causa del microfono implementato proprio nel cinturino.
Per quanto riguarda la compatibilità, i nuovi Gear 2 saranno compatibili con la maggior parte dei dispositivi mobile e con "dozzine di dispositivi Galaxy", a detta di Samsung, per cui possiamo aspettarci un'ampia compatibilità come previsto.
Prezzi e date di disponibilità dei nuovi smartwatch di Samsung non sono stati comunicati ma non dovrebbe mancare molto affinchè vengano ufficializzati. Potete infine sfruttare il box dei commenti qui in basso per esprimere le vostre opinioni sui nuovi Gear 2, nell'attesa di poterli provare con mano al Mobile World Congress 2014 che comincerà proprio domani.
Comunicato stampa: [spoiler title="Samsung Offers Unmatched Freedom and Style with the Next Generation of Gear devices"]
The stylish Gear 2 and Gear 2 Neo offer consumers increased connectivity, customization, and control
Barcelona, Spain – February 23, 2014 – Samsung Electronics Co., Ltd. today introduced the Samsung Gear 2 and Gear 2 Neo designed to take the freedom, convenience and style of wearable technology to the next level. The Samsung Gear 2 and Gear 2 Neo offer consumers enhanced connectivity and a completely integrated approach for the most personal wearable experience.
"Samsung continues to lead innovation in the wearable market by creating devices that are completely integrated into the lives of consumers through extended connectivity features, stylish customization options and a robust application ecosystem," Said JK Shin, CEO and President of IT & Mobile Division, Samsung Electronics. "With the Samsung Gear 2 and Gear 2 Neo, we have   enhanced everything consumers love about the Gear to offer unparalleled smart freedom in their everyday life."

The next generation of mobile freedom
Samsung achieved a significant improvement as a leading smart wearable provider with Samsung Gear 2 and Gear 2 Neo. Both devices offer a lightweight design with premium finishes that reflect modern trends.
A Camera is equipped to a main body instead to strap, making the Samsung Gear 2 a sleek and sharp smart companion. Consumers are now available to express their mood or coordinate with their outfit with modern and sophisticated strap color options including Charcoal Black, Gold Brown and Wild Orange for Gear2 and Charcoal Black, Mocha Grey and Wild Orange for Gear2 Neo. The home screen background, clock face and font are also customizable to reflect their personal taste.
The Gear 2 and Gear 2 Neo are essential companion devices, allow users to accept or ignore incoming calls and messages, and providing instant notification options based on a user's activity and habits.
Both devices act as an extension of a consumer's daily life, offering users more control of their lives with standalone features, such as controlling electronic products such as TV, settop box through WatchON Remote application in their own home with an embedded IrLED sensor. The addition of a standalone music player with Bluetooth headset means people can leave their smartphone at home and still enjoy their music on the go.
Both devices also offer personal fitness coaching in real time, allowing users to develop a customizable fitness routine and monitor their heart rate in order to improve their overall well-being.
Finally, the Samsung Gear 2 and Gear 2 Neo let users connect to a wide variety of Samsung devices and access an enriched application ecosystem as the first wearable powered by Tizen based wearable platform. Samsung Gear 2 and Gear 2 Neo are compatible with more than dozens of Samsung Galaxy smartphones at launch.
Samsung Gear 2 and Gear 2 Neo will be available around the world starting from April. Full details and product images are available at www.samsungmobilepress.com or m.samsungmobilepress.com.[/spoiler]