Nella giornata di ieri vi avevamo parlato del video teaser che Huawei aveva pubblicato su YouTube e, proprio in merito ad un particolare tipo di dispositivo pubblicizzato nel video, oggi ritorniamo a parlare di Huawei Media Pad X1, tablet con la vocazione per la multimedialità.
Di questo dispositivo sono emerse alcune caratteristiche tecniche che comprendono:
Processore Quad Core operante ad 1,6GHz (probabilmente Hisilicon V9R1, il processore proprietario di Huawei)
Memoria RAM pari a 2GB
Display da 7 pollici con risoluzione pari a 1920 x 1200 pixel
Fotocamera posteriore da 13MP, frontale da 5MP
Android 4.2.2 Jelly Bean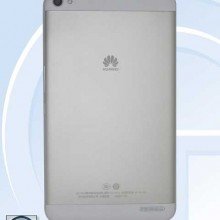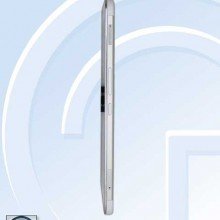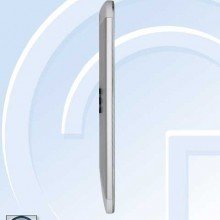 Stando a quanto emerso in Rete, sembrerebbe che il terminale sia abilitato anche alle chiamate. Un tablet estremamente interessante con un display piccolo ma non troppo e possibilità di effettuare chiamate, ma ancora dobbiamo pazientare alcuni giorni prima della presentazione ufficiale che dovrebbe avvenire proprio durante il MWC 2014.
The device will feature a 7 inch TFT display with a resolution of 1200 x 1920, a quad-core 1.6 GHz CPU (probably the Huawei in-house developed chipset) and 2 GB of RAM.
The device seems to run on Android 4.2.2 Jelly Bean, and packs a 13 MP main camera complemented by a 5 MP front-facing unit. It weighs 239 grams and its dimensions are 183.5×103.9×7.5mm.
The interesting thing is that the Pad X1 also seems to support GSM call features, and that's mainly the reason why in the past, we've speculated that the device could be a "ginormous phablet".
In any case, just yesterday Huawei posted a new teaser video on YouTube (which you'll find below), letting everyone know that the company will be present at the Mobile World Congress, where several devices -including two tablets- will be present. Needless to say, we believe that the Media Pad X1 is one of the "culprits", and we'll get to see more of it in just a few days from now. Stick around and we'll keep you up to speed. In the meantime, check out the teaser video below and let us know if the Media Pad X1 shapes up to be like a true Nexus 7 competitor in your eyes.